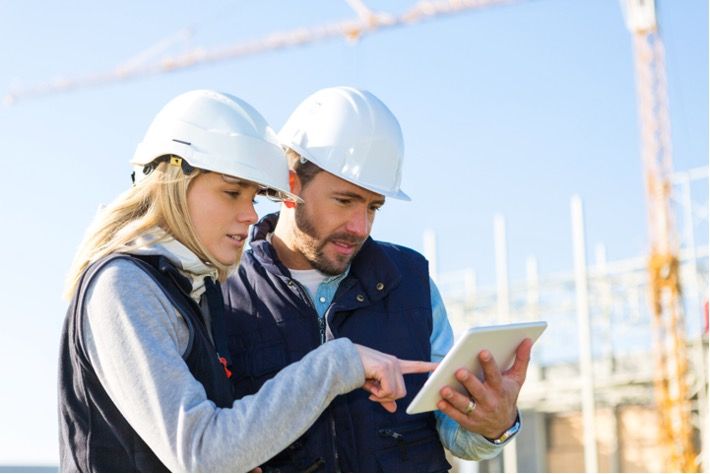 Emerging challenges amid the COVID-19 pandemic
The sweeping effects of the pandemic did not leave out the construction industry. Stakeholders are struggling to address enhanced versions of industry challenges, as economic lockdowns and movement restrictions add further complications to a market already overshadowed by uncertainty. While fighting the mounting pressure to formulate a more resilient business continuity plan, stakeholders need to properly allocate their resources to overcome other daunting issues, which includes:
Health and safety – As COVID-19 turns all hazard signs on, the safety and health of construction workers are gaining the necessary management attention to eliminate the larger risk of project site closure. The need to maintain a safe job site is a top priority (even before the pandemic) as construction work is inherently dangerous, making insurance and compensation costly expenses. Although the fatality rate in the construction industry is ranked 5th in 2019 (2.2 fatalities per 100,000 workers), the number of serious claims is among the highest in Australia, only behind health care and social assistance.
Skilled talent and labour shortage – According to the Australian Department of Employment, Skills, Small and Family Business, 7 out of 8 construction trade occupations in 2018 experienced a shortage of labour. The ageing workforce exacerbates this situation, fuelled further by the younger generation avoiding this seemingly 'unsexy' industry. What's worse is that restrictions to bring in skilled labour have made it more expensive for companies, some of which are already struggling to recruit and provide vocational training. This issue is more prevalent in smaller companies as sub-contract work from larger corporations stretches the capacity of limited workers, causing projects to suffer from delays, mistakes, and cost overruns.
Environmental control – As climate concerns impact markets around the world, the global construction industry is under the spotlight of regulators and environmentalists for concerning amounts of global final energy consumption and both direct and indirect CO2 emissions. In Australia, the built environment is responsible for almost a quarter of nationwide greenhouse emissions. As demand for housing rises concurrently with the population growth, construction companies are under pressure to meet green targets such as net-zero energy and carbon and vibration infrastructure. They have to adopt more sustainable ways of building.
Technology adoption – The construction industry has been lagging in adopting transformative technologies due to its risk-averse nature and insufficient attention towards R&D investments. A study from IFS indicates that there has been only a 6% increase in construction productivity in the last 50 years compared to a 760% increase in the manufacturing sector. According to McKinsey, characteristics that hinder the digital transformation process include a fragmented value chain, lack of replication across projects, transient work teams, and the decentralisation of construction entities.
IoT making strong headwinds in construction
As the pandemic brought along new working guidelines and safety measures, construction companies desperately needed to adapt to projects being slowed down or even cancelled completely. These construction pauses are hurting homeowners, construction companies and even, the wider economy. The Commonwealth Bank's head of Australian economics even estimated the cost of these lockdowns reaches up to an A$ "billion-per-week" price tag.[v] With the Australian government spending billions of dollars on an infrastructure-led recovery, shutting down construction sites are no longer an option.
According to Jon Davis, the CEO of the Australian Constructors' Association,
Just as it takes a while to close down construction sites, it takes equally as long, if not longer, to restart them."

Perennial concerns over minimising infection and the overall safety of workers, especially in large project sites, are at the core of this issue. The need to operate in a COVID-safe manner and plan for a post-pandemic future drives a continuous effort to utilize technology to complete projects with minimal human supervision. Before the Covid-19 pandemic, contactless operations seemed farfetched. Now it looks like the "new normal". We have Internet-of-Things (IoT) to thank for that. According to IDC, Australia's spend on IoT has grown 10% YoY to $14.3 billion in 2021 and is expected to grow at a CAGR of 9.5% up till 2025.[vi]

Not only are these intelligent devices building a smarter, more connected ecosystem but they are responsible for digitally enabling construction sites to be revived at a distance. As IoT spend in the construction industry grow at one of the fastest rates in 2021, we can soon expect construction companies to adopt and deploy automated worksite environments at scale – minimizing the risk of human infection and ensuring the safety of workers while continuing to put a roof over people's head.
Construction IoT use cases to grow post COVID-19
Here are a few examples of IoT solutions expected to be implemented in "COVID-safe" project sites across the industry:
Automated site access and visitor management
AI-enabled temperature monitoring systems or infrared imaging can be used to automate employee health checks at the entrance. Temporary passes can be given to suppliers and other external parties to reduce congestion on the site. This frees up human capacity for other value-added activities and enables a real-time view of project site personnel.
Data-powered contact tracing management
Live tracking wearable sensors to keep track of proximity and identify close contacts between employees in the case of COVID-19 and other contagious infections. If outbreaks do happen in project sites, managers and responsible authorities can be notified immediately to prevent further spreading and a complete site shutdown.
Remote asset and project management
Drone surveying and real-time video surveillance to phase out on-site, manual inspections. This allows projects to better schedule their project site capacity as site engineers and technicians can conduct remote audits and relay necessary information as well as additional insights for predictive maintenance, all from a remote location.

Environment and safety management
With smart sensors located at key areas in the project sites, everyone can better understand air quality, humidity, atmospheric pressure and airborne transmission of viruses such as COVID-19. Drones integrated with IoT devices can be used to sanitize vast areas quickly and remotely while automated handwashing stations and ozone cleaning restrooms are gaining popularity in promoting good hygiene levels.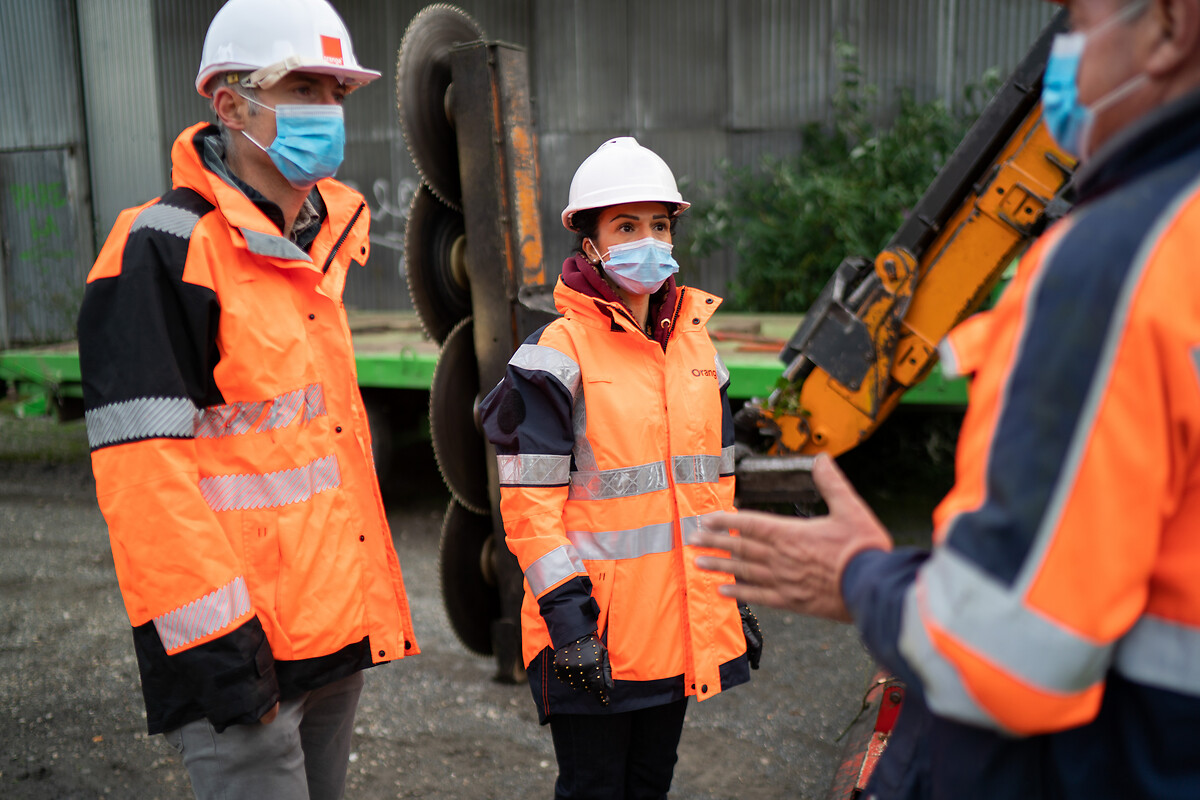 What can we expect in the future?
COVID-19 has permanently changed the perception of industry stakeholders' on business continuity planning ("BCP"). It has become more crucial than ever to be able to swiftly mitigate any unpredictable risks.
"According to a PwC study, companies with a business continuity plan are 4X more likely to navigate a business disruption successfully"
These investments in new technologies will look to drive new efficiencies, improve the health and safety of workers, enforce compliance while reducing the costs of unplanned downtime. The year 2021 could be the turning point, where the acceleration of IT investments will be a catalyst for much healthier bottom lines and increasingly technology-enabled operations.
Industry stakeholders surely have got lots on their hands if they are to create the necessary shift in the industry. On the bright side, projects are progressively starting to adopt IoT as the new norm and the vision of a technology-led transformation is brighter than ever.
Find out how these IoT solutions can improve material tracking, here.
Endnotes
Safe Work Australia (2020, October) Key WHS Statistics Australia 2020

The Urban Developer (2019, November 27) The four challenges facing construction sites

IFS Blog (2019, April 11) Industry Tip: Integrated Construction Business Software is now a must-have

McKinsey (2019, August 20) Decoding digital transformation in construction

[v] ABC News (2021, July 21) Construction's COVID shutdown hurts building projects big and small, as well as the economy
https://www.abc.net.au/news/2021-07-20/construction-shutdown-hurts-building-projects-covid9/100305794
[vi] IDC (2021, July 26) A/NZ Internet of Things (IoT) Spending Resilient in 2021
https://www.idc.com/getdoc.jsp?containerId=prAP48109021