As the demand for built infrastructure and renewed government funding drives growth in the construction industry, key stakeholders have no reason not to be optimistic. However, systematic issues that have haunted the industry for years remain unsolved, forming the inherent barrier in an industry ripe for growth. And to make matters worse, construction executives are kept up at night by the worsening effects of COVID-19. These pressing industry challenges demand a quick response from prime stakeholders to ensure robust performance and more importantly, an economic surplus in the long term.
Low-profit margins despite growth in projects
Industry players remain pessimistic about the number of project growth translating into equally healthy profits. As a result, megaproject (projects that cost A$1 billion or more) participants are learning from past experiences and taking a cautious approach towards evaluating the financial attractiveness of new infrastructure development. These players, in particular, have trouble analysing the cost of new projects, causing unsustainable and unprofitable engagements in the long run.
Even before the pandemic, public infrastructure was on the rise, and in March 2020, the value of all road and rail projects across the country exceeded A$120 billion for the first time. Now, with further encouragement from the government, most of the construction work done is on these megaprojects. Australia has, in fact, entered the era where projects, with an expected cost of more than A$5 billion, make up the bulk of the work.
However, based on a study by the Grattan Institute, more than 50% of all megaprojects in Australia in the past 20 years experienced some form of cost overrun, with actual costs exceeding the promised costs by 21%. The cost overrun issue was prevalent even before the megaprojects era. Larger projects are more likely to exacerbate both the likeliness and the value of these cost blowouts. The reason is the highly interdependent elements that cause domino effects when a component suffers a setback.
Additionally, a conference paper authored by Ryan, P. and Duffield, C. also shows that the profit margin of megaprojects in Australia is extremely below par, ranging from 1% to -43%. On an average project valued at A$1.32 billion, this would translate to a loss of A$215 million.
The same paper found that Australian contractors have incurred losses of around A$6 billion on megaprojects initiated between 2000 and 2015. This trend persisted, resulting in an A$11 billion loss on projects delivered between 2015 and 2020. Moreover, as many of these deals are being fast-tracked to drive an infrastructure-led recovery, construction companies will struggle to find sustainable profits to stay afloat.

1) Australia: The mega problem plaguing Australian mega projects, 2020
2) Contractor Performance on Mega Projects – Avoiding the pitfalls, 2017
Rising cost pressure from increasing material demand
Demand for building material and labour is outstripping supply, causing cost to grow "faster than inflation". Disrupted global supply chains and international border lockdowns, which cause labour shortages, significantly impact the overall project costs. Ultimately, this leading to increased uncertainty about the financial feasibility of projects.
Australia imports most of its building materials from China, including aluminium, iron, copper, and steel. However, as the "factory-of-the-world" sets curbs on production and experiences bottlenecks at shipping ports, the supply of these components is facing severe pressure. According to Financial Review, steel prices have almost doubled since the beginning of the pandemic, from around CNY 3300/tonne in April 2020 to a record CNY 6,200/tonne in May 2021.[iii] The price hikes subsequently pass higher costs to all related products and construction projects in Australia, causing further reduction in bottom lines.
Coupled with other factors such as the current economic condition, strengthening of the Australian currency, and rising sea freight costs, the material supply constraints and commodity price increases will contribute an additional 2% to 4% to total project costs, depending on the material used.
According to Rhys Craigie, Alliance Systems Manager at McConnell Dowell,
Overall, infrastructure delivery costs are rising by 8% per annum. Efficient project management directly impacts our business performance. We are focused on embedding technology in our processes and are now working jointly to develop solutions to future-proof our business through agile, scalable and smart solutions that streamline business insights".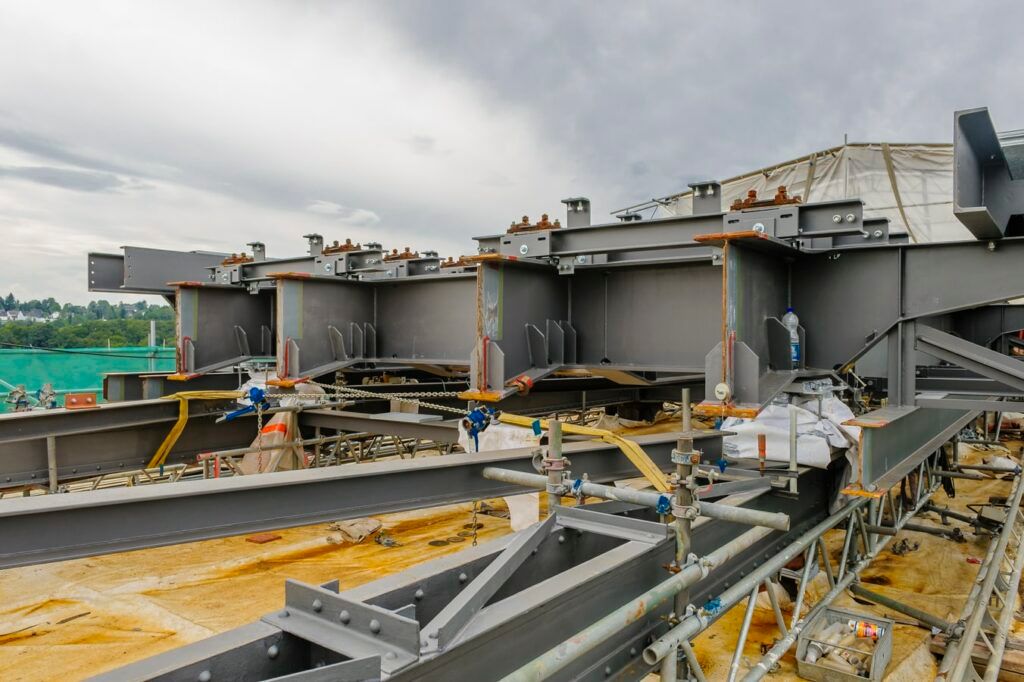 Australian contractors are under-pricing risks to win projects
A common observation in the industry is contractors accepting project risks beyond their tolerance from principals. Inevitably, this inability to set up reasonable contractual risks allocation, coupled with poor project scoping and budgeting at the inception, results in unfavourable consequences. These can include delays in the project schedule and subsequent disputes, failure to meet project expectations and the obvious, lower profit margins resulting from additional project costs.
Contractors also bear the risk of cost changes due to fixed-price contracts and speculative home projects. As the cost of land and raw materials change rapidly, small construction companies have significantly less leverage. They are greatly affected by cost variations between the time the project commences and when it ends. Companies need to consider the fact that managing cash flows with tight margins can be difficult. Being undercapitalised and cash flow negative drastically hinders the ability to finish jobs on time, leading to disruption in future projects and potential business failures.
In addition, the fact that there are high levels of payment delays in the construction sector (taking 30 to 60 days on average) and poor portfolio payment experience does not help small businesses looking for opportunities in the industry. Furthermore, struggling companies will need to also overcome the high levels of non-payment notifications and inflated value of credit insurance claims seen in the industry.
According to Atradius,
Up to 58% of infrastructure projects were reported for delayed completion in Australia and that construction business failures account for 20 to 25% of total Australian business insolvencies in 2019."
Discover what industry stakeholders are excited about and how Connected Sites form the future of construction, in this next article.
Endnotes
Grattan Institute (2020, November) The rise of megaprojects

Ryan, P., & Duffield, C. (2017, June). Contractor Performance on MEGA Projects – Avoiding the pitfalls.

[iii] Trading Economics [Historical Data] Shanghai steel futures 
https://tradingeconomics.com/commodity/steel
Arcadis (2021, July 26) Market Update: Construction materials pricing and shortages

Atradius (2020, March) Market Monitor Construction 2020 – Australia